Delivery Information



Flower Shop Hours:
Monday through Friday 9:00 AM to 4:00 PM and Saturdays from 9:00 AM to 1:00 PM. Our store is closed on Sunday.



PLEASE NOTE

The map below outlines our delivery area. We only deliver to certain areas in the zip codes 29582, 29577, and 29579. If you are uncertain if this applies to your delivery, please call store to verify the address is in our delivery area before you order.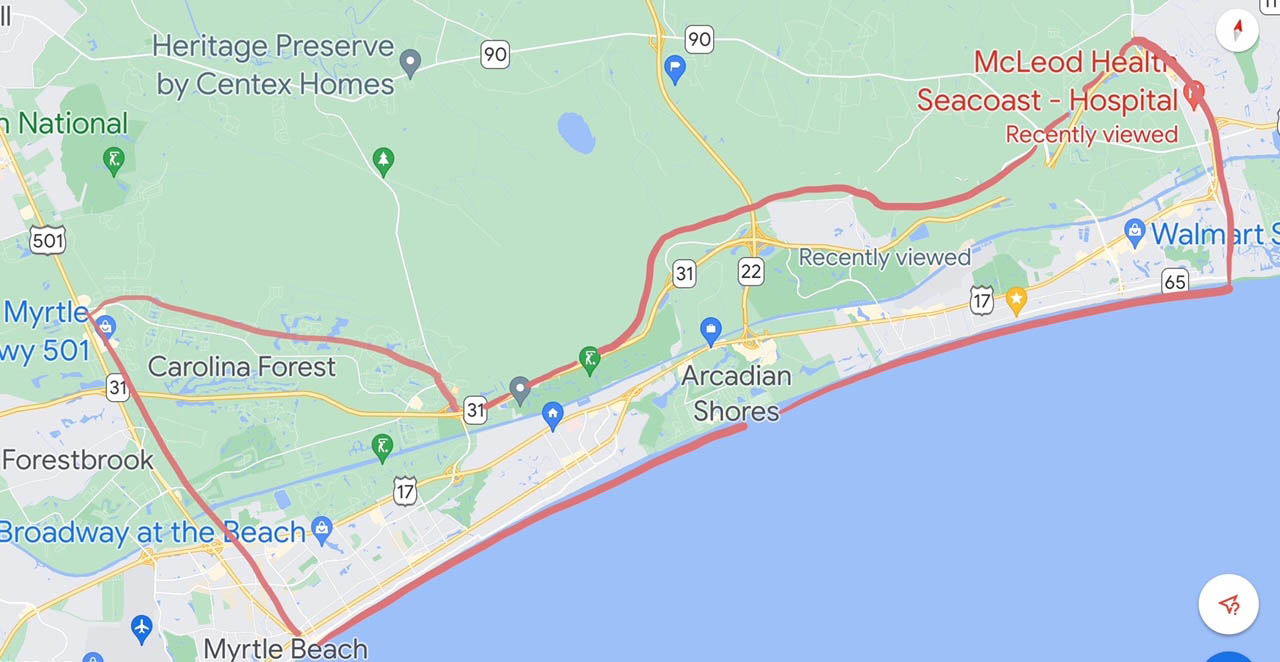 We provide delivery to the following areas:
Pine Lakes, Del Webb, Grande Dunes, Dunes Club, Dunes Cove, Plantation Point, Lake Arrowhead Rd, Shore Dr, Briarcliffe Acres, Windy Hill, Barefoot Landing, Crescent Beach
We deliver to the following hospitals and nursing homes:
Seacoast Medical Center, Brightwater Assisted Living, Portside Assisted Living, Myrtle Beach Manor, Covenant Towers, Eagle Crest
We also provide delivery to the following funeral homes:
McMillan-Small Funeral Home, Lee Funeral Home, Goldfinch Funeral Home-Carolina Forest, OceanView Funeral Home
We provide Front Desk delivery to these resorts:
Hilton Resort, Seawatch, Kingston Plantation, Marriott Grandes, Ocean Watch, North Beach Resort, Beach Cove, Marina Inn, Sands Ocean Club Resort, Land's End Resort, Club Wyndham Westwinds,
We provide delivery to these RV Parks:
Apache Pier RV Resort, Myrtle Beach Travel Park, Briarcliffe RV Resort